Jeddah Blog awarded Top 30 Saudi Arabia Blog!
I am delighted and thrilled to announce that Jeddah Blog made the Top 30 Saudi Arabia Blogs list awarded by Feedspot! Further excitement ensues to see the blog at number 16!
Thank you to Anuj at Feedspot for breaking this amazing news to me, and for giving me the following awesome, shiny badge promptly displayed on the menu to your right.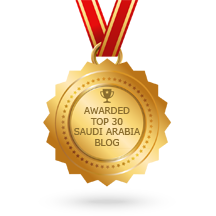 Do check out the other blogs in the list here – there are some great ones to be browsed through.
As always, thank you to my readers who continue to read and recommend Jeddah Blog to others. We have now passed the 800,000 hits mark which is awesome and now I have my sights on the 1 million milestone!
Stay safe and happy everyone!