What is PIN and What Does it Stand for?
Whether you reside in a compound, apartment or villa, you cannot live in Jeddah for long and not notice the sheer number of cats roaming the streets and feeding off the bins. If you feel that you would like to help these poor animals, but don't quite know what to do, we'll be bringing you information and tips on how to assist the widespread cat population and even the best way to look after a pet of your own.
Sonja Svensek, founder of PIN (Pets in Need) will be writing regularly for Jeddah Blog on her campaign to raise animal awareness, which includes taking care of a pet, as well as share tips and helpful information on the benefits of neutering  and spaying, and what one can do to help the many animals in need.
Along with her team, Sonja is helping over 96 dogs who have been saved off the streets since 2008. This is a result of people abandoning their pets on the streets. PIN collect and rescue these animals, and then give them a new lease on life. A puppy or kitten can be cute when young, but unfortunately it is common for people to get rid of them once the pet becomes an adult, and the responsibility grows.
There is help being offered now, all extended by an amazing group of supporters at their own time and expense, such as Ruga and the team who run Open Paws Jeddah and Open Paws Riyadh. "Much more needs to be done," says Sonja, "And it can't always be through the same group of people.  We need to be the change we want to see in the world. Awareness and education is key. "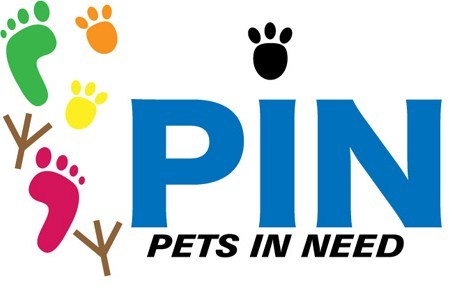 As the founder of PIN (Pets in Need) my goal was to try and create a community, a movement, to connect like-minded people 'in one place' to be proactive in helping animals in the Kingdom. It's all too easy to call yourself an 'animal lover' when one expects others to help and rescue pets, so we need to be the change we want to see happen in the community.
PIN was created in 2008 with just a handful of close friends who came on board to help rescue the animals that needed treatment, and put them up for adoption. It is not a shelter, nor charity-based organization, instead it is an organization that brings people together to help, inform and educate them about what it entails to care for an animal and what one can do to help stop animal abuse.
There are currently no laws or regulations to monitor the conditions of pet stores, nor are there animal shelters or official charities that enable animal welfare, so it is individuals who go out and save abandoned pets on the streets, who pay for their treatments and seek new loving homes for them. We have been able to find over 800 animals new leases on life over the years, however people are still going out to buy a pet from a pet store instead of adopting one. For every pet that is bought from shops, it decreases the chance of a homeless pet finding a new home.
PIN has over 2500 members now, and we ensure that they are screened before being added to the group, and though we are primarily working within Jeddah, we have been successful in helping other pets from other cities with affiliations with other pet society groups in other areas of the country.
If you want to adopt a pet, first learn about what the responsibilities are, and the costs involved. Though adopting is free, over time owning a pet can become costly with vaccines, treatments whenever necessary, and not to mention cat and dog food being expensive in the kingdom. All sorts of pets come up for adoption on PIN and we try our best to ensure that they go to loving, caring, forever homes. We are always looking for new members who can help rescue, and/or foster a pet, as currently there are more animals in need than  people willing to offer help.
For more information please visit PIN on Facebook, Twitter: Pin_Jeddah and Instagram: Pin_Jeddah. We need all the support we can get in helping animals.